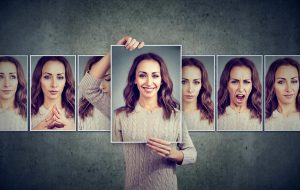 Since 2015 the Neuroscience Research and Development Consultancy has provided trustworthy information for doctors. Here is the hot link list (just click on the link to get to the topic): schizophrenia, Alzheimer's disease, autism, PTSD, Parkinson's disease, bipolar disorder, epilepsy, stroke, depression, panic disorder, multiple sclerosis, migraine, and ADHD. And, send us your questions. 
Site Updated July 29, 2021 → New or Updated pages: Therapy for Autism (FREE PAGE); Alzheimer's Disease Treatment (FREE PAGE); ADHD Treatment (FREE PAGE); How to Live to Age 100 (FREE PAGE); Esketamine Nasal Spray (subscriber-only page); Alzheimer's Genetic Testing (subscriber-only page); Alzheimer's Toxins Cleared by Deep Sleep (subscriber-only page).
Gem sent an interesting question on involuntary treatment.  You can see her question and our answer at the bottom of this free page: When Can I Get Off Treatment for Schizophrenia?  She's a subscriber and also sent a medication question.  If you're a subscriber, you can see her question and our answer at the bottom of this subscriber-only page: Best Medicines for Multiple Episodes of Schizophrenia.
Please Note – For our main topics just click on the hot links in the paragraph above. We think that makes them more visible and easy to choose than buried in the drop-down menus at the top of the page.
You Can Read About Interesting True Medical Cases
Under the heading "Replies, Discussions, and Conversations", see the case of The Blue Man and the unusual case of a woman with worms crawling out of her skin. These are free pages.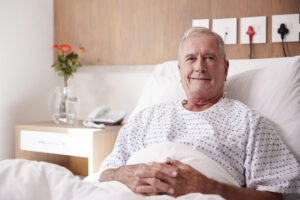 Information You Will Find Nowhere Else! – A Unique Website

You'll find that this is a new and unique kind of website.
Schizophrenia, Alzheimer's, Bipolar Disorder, Etc.

Welcome. Our goal in these pages is to present current information and new advances on treatments. It's all exciting news. Don't miss our philosophy page on Your Mind & Your Brain.
The human need is comfort.
Free Newsletter to Everyone

Sign Up for the free monthly newsletter. It's free to everyone. Every month it has articles about medical conditions and new treatments.
Join as a Subscriber for a Month
Act now and join as a subscriber for a month. As a subscriber you'll get access to more pages, Subscriber-Only pages, with more information on treatment options. And here's another subscriber benefit. If you subscribe you'll see a Comment Box at the bottom of each page where you can leave comments or ask questions that only other subscribers and our site staff can see.
We Are Subscriber Supported and We Don't Accept Ads.
Since we don't accept any ads, we are supported only by our subscribers. We don't collect your personal information and you are not being tracked.
Unbiased and Independent Information on Schizophrenia, Alzheimer's, Bipolar Disorder, Etc.
We are an unbiased, independent company and website. We don't have ads and we don't accept outside support. Not from insurance companies. And, not from drug companies. In fact, not from any companies. Further, we are not funded by any government agency.
Ask Us a Question
Ask us a question.
Send us an email and we can reply by email. Or, we can post your question anonymously and reply online in the "Replies to Readers" section under the "Replies, Discussions, and Conversations" button in the menu. If you ask us to, we can post your name with our reply. Also, if you subscribe to our site you'll see a Comment Box at the bottom of each page where you can leave comments or ask questions. If we reply in the Comment Box your question and answer will be visible to all of our website subscribers.
Schizophrenia – In our discussion of schizophrenia, we answer these questions: What is schizophrenia? Are there early signs that it's starting?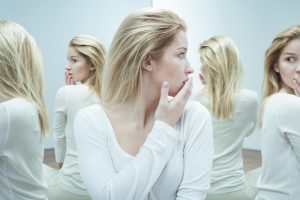 How about later symptoms? What are those "negative symptoms" of schizophrenia (as opposed to the usual positive symptoms we all know about)? Do men and women have different symptoms? What causes schizophrenia? How long does it last? When can you stop your medicines? There's a test for schizophrenia. And, we have a free page on treatments.
Alzheimer's – What is Alzheimer's? And, what are the early warning signs of Alzheimer's? Alzheimer's main symptoms? Are Alzheimer's symptoms different between women and men? What causes Alzheimer's and what can you do to avoid it?
Hot Link to the great dementia poem "My Own Blood". If you have an elderly relative with dementia, this poem will strike your heart.
Bipolar Disorder used to be called manic depression. Yes, you really can feel too good. There are many medications with good safety records that work well.
Panic Disorder is readily treatable. The anxiety attacks can be brought under control. The combination of medication and therapy/education works best. Treatment? No problem. It's a well understood medical condition. There are many good treatments, many medications and many highly effective therapies.
Depression – When we talk about depression, we mean real, serious depression, not just "Sunday afternoon blues". The good news is that serious depression can be treated. It can be treated more easily and better than in the past. The medications we have for depression do work, but not all depression medications work for all depressed people. Some trial and error is needed. Most everyone succeeds at getting better.
ADHD can bring many benefits if diagnosed and treated correctly. It usually responds to treatment. Learn more about several available medications and other valuable therapies.
Epilepsy – Seizure disorders are really common medical conditions. And these days they're no mystery. People know about epilepsy. It's usually very treatable. There are medical and surgical treatments that do work.
Parkinson's Disease – Better medications keep appearing. Famous people have helped to educate the public and have supported new research. There are many great choices for Parkinson's disease treatment.
Migraine – Migraine headaches are just the worst but the treatments available are among the best.
These Pages are Full of Good News
Modern medical science continues to find new treatments, new medicines, new cures. As you read about these medical conditions take heart in knowing that all is well and getting better. We are on your side. We praise what works, debunk what doesn't work, and encourage you to better health and better care. So read on about schizophrenia, Alzheimer's, bipolar disorder, etc
The human need is comfort.  (See our Old World Cabbage Roll recipe.) 
Helpful links:
ClinicalTrials.gov, NIH, U.S. Library of Medicine
National Institutes of Health, National Institute of Neurological Disorders and Stroke
National Institutes of Health, National Institute of Mental Health
Centers for Disease Control and Prevention (CDC)