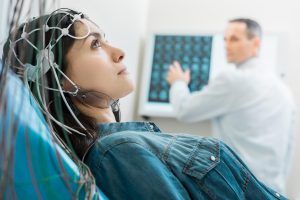 Alzheimer's answers. Schizophrenia suggestions. Migraine mentions. PTSD progress.
Unbiased and Independent
We are an unbiased, independent site. We don't have ads. We don't get outside support. Not from any companies. Not from insurance companies. Not from drug companies. Not from the government. We are beholden to nobody.
Who Supports Us?
You. Our only support comes from our paid members. Join us. We are supported by you, our readers and contributors. So, join the club!
Medical Conditions Reviewed:
Free Newsletter Whether You Pay to Support Us or Not
And, sign up for our free newsletter. It's free whether you sign up to support us or not. Just enter your email and request the newsletter.
One Important Point: You must Confirm your Email to Get the Newsletter
If you sign up for the newsletter, you'll get an email to confirm you really wanted to sign up. You need to click the box in that email confirming that you got it and do want the newsletter. If you don't confirm back to us you won't be on the newsletter mailing list. This step prevents spammers from signing up for you (impersonating you) when you really don't want the newsletter.
Welcome
Welcome to our site. We actually are real people, here in coastal California, USA, attending to this website and available for questions. The conditions listed below are clickable links to the pages. We send a free monthly newsletter (see below) and have special Member Pages for those who choose to become one of our supporters (also see below).
Purpose of the NeuroSci R&D Consultancy Website
On the site we describe medical conditions in neuroscience therapeutic areas, that is, neurological and psychiatric conditions, and the medications and treatments for them. We also provide many links to other sites with further information and explanation. There are places to leave comments, so if you have a comment, please add it. Even to suggest corrections or make complaints. Suggested corrections and complaints help us make the site better.
A Central Question that People Ask – What is Neuroscience?
Neuroscience is an area of medical science that is intriguing, fascinating, and almost everyone puts neuroscience to work in their daily lives. Here's what we mean. Do you like coffee? Or tea? Many people do. Let's expand the list a bit, maybe add beer, wine, and whiskey, cigarettes and cigars, and throw in marijuana, too. If you count up all the people on our little blue planet that enjoy at least one item in this list, it's about everybody. That is, it's a rare person anywhere on earth that does not use and enjoy one or more of these common drinks or smokes. People like using these substances because they help us or they make us feel good.
Because, you see, this is neuroscience. Neuroscience is the study of your nervous system and its supporting medical science. And the pharmacology of what changes your nervous system, including your brain, to help you or to make you feel good. The caffeine in coffee and the theophylline in tea, the ethanol in your beer and wine, the nicotine in your cigarette, and the tetrahydrocannabinol and cannabidiol in your marijuana. So, you see, it turns out that you and almost every other person loves the effect of neuropharmacology and medical neuroscience.
You just didn't know it.
Until now.
Here's a True Story
A medical expert friend of ours is a cancer health care provider. Next to the cancer clinic where he works is a large research building with a huge sign on the front, "Institute of Neuroscience Research." He said that despite his working with medicine and research, and daily walking past this Institute, he's not really sure what neuroscience is. He reviewed our site and encouraged us to provide this bit of explanation.
Unique Website
You will find that this is a new and unique kind of website. We made it for people interested in these neurological and psychiatric medical conditions.
Ask a question. Ask it in one of the comment boxes, or send it to us in an email. We are here. We'll answer your question if we can.
Health care providers also find information here and send us questions and notes on how to improve the site. We have access to medical and pharmaceutical insider information on today's and tomorrow's medicines.
Pain Syndromes
It is true that pain syndromes also fall within the neuroscience therapeutic areas, for example, neuropathic pain, diabetic neuropathy, shingles and post herpetic neuralgia, multiple sclerosis pain, and spinal radiculopathies, among others. At this time we have not included pain syndromes on the site.
Helpful links:
ClinicalTrials.gov, National Institutes of Health, U.S. National Library of Medicine
National Institutes of Health, National Institute of Neurological Disorders and Stroke
National Institutes of Health, National Institute of Mental Health
https://www.nimh.nih.gov/index.shtml
Centers for Disease Control and Prevention (CDC)
Mayo Clinic