When Our Brain Becomes Ill – Adventures in Neurology and Psychiatry
Both of my grandfathers died of a stroke.
A colleague at the university died of multiple sclerosis.
The sister of one of my daughter's friends has schizophrenia.
The son of a close friend has autism.
And this morning I was listening to a podcast and the lady co-host wasn't there because she was ill with a migraine.
We don't have to look too far among our relatives and friends to find situations, some of them tragic, involving medical conditions that arise from a brain disorder.
(Most recent site update on October 2, 2023.)
A famous psychiatrist, Nancy Andreasen, wrote a book about schizophrenia way back in 1984 and titled it The Broken Brain.
We live in our brain. So, when our brain falls apart, we fall apart. How does all this work? It's a fascinating topic.
For those interested in drinkin' and smokin' there's a paragraph at the bottom of the page. Cup of Dilmah tea, anyone?
Welcome to the Neuroscience Research and Development Consultancy website. If you would like more information about any of the topics we cover on our site, or if you have a question. a comment, or a critique, please send it to us at: Comment@NeuroSciRandD.com
• schizophrenia 
• Alzheimer's disease
• autism
• PTSD
• Parkinson's disease
• bipolar disorder
• epilepsy
• stroke
• depression
• panic disorder
• multiple sclerosis
• migraine
• ADHD
New or Updated pages as of October 2, 2023:
• Brain Damaged Killers (FREE PAGE)
• Interpersonal Chemistry with Physicians and Therapists (FREE PAGE) 
• Important Legal and Copyright Notices (FREE PAGE)
• Revised – Treating Postpartum Depression (subscriber-only page)
• Early Psychosis Intervention To Prevent Schizophrenia (subscriber-only page)
• Clozapine Would Be the Best Schizophrenia Medication (subscriber-only page)
A Great Site Filled with Good Information
During the eight years since 2015 the Neuroscience Research & Development Consultancy has provided trustworthy explanations and discussions about medical conditions in neurology and psychiatry. When people email us it's almost like a personal second opinion. We cover new medical discoveries and provide proven medical information explaining why brains warp into schizophrenia, Alzheimer's, bipolar disorder, and other brain-based medical conditions. And, for some of these conditions, we describe how to prevent them. We have straightforward information and stories about clinical conditions and patients.
Free Newsletter to Everyone Upon Request
Sign up today! Sign up for our free monthly newsletter. Every month it has articles about recent developments in neurological and psychiatric medical conditions and new treatments.
Become a Subscriber to Help Support Our Work
Most of our site is free to for anyone to use. For access to our subscriber pages you can sign up online and, if you want, it's easy to cancel online. So, hey, join the club and be one of our site's cheerleaders by helping support us with a low-cost subscription (99¢ a month or $1.99 for three months). If you subscribe you'll see a Comment Box at the bottom of each page where you can leave comments or ask questions that only other subscribers and our site staff can see. Then other subscribers or site staff can write a response.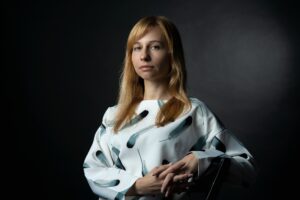 Keep Up with What Works and What Doesn't in Neurology and Psychiatry
Modern medical science continues to find new treatments, new medications, new cures. The international neuroscience research community is hard at work. As you read about these medical conditions take heart in knowing that all is well and getting better. We are on your side. We praise what works, debunk what doesn't work, and encourage you to better health and finding better healthcare.
A Bit More Introduction About These Brain-Based Medical Conditions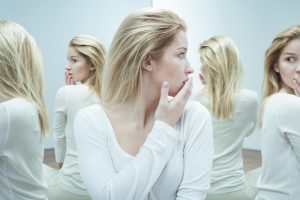 We explain schizophrenia, what causes it, what it is, and early signs that it might be starting. We go into describing later symptoms as it continues and worsens and discuss how long it lasts and whether a person can ever stop their medications. We provide descriptions of the "negative symptoms" of schizophrenia, different from the usual positive delusion and hallucination symptoms everyone knows about. And, schizophrenia is different in men and women. In addition, there's a free page on treatments for schizophrenia.
Alzheimer's disease remains a medical mystery despite everyone feeling that we know a lot about it. We do know the early warning signs and the symptoms that are the main problems in Alzheimer's. And that the brain changes start as many as twenty years before any symptoms, even the mildest symptoms, appear. It's interesting to know that Alzheimer's symptoms are different for women and men. And while medical science might be confused about what causes it, the science is more certain about ways to minimize the risk of getting it.
And here's a link to a heartwarming but sad poem about dementia, "My Own Blood". We think you'll like it. It's one of those that make you smile and cry at the same time.
Bipolar disorder is a strange one, the medical condition that used to be called manic depression. The mood state of mania proves one unusual point: yes, you really can feel too good. Bipolar disorder is treatable, with many, many effective medications that all have good safety records.
Panic disorder, while frightening when it first appears (damnation, you feel like it might literally scare you to death!), it's not fatal and it really is readily treatable. Those panic attacks (really the worst super-bad anxiety attacks) can be quieted. What works fastest and best is a combination of medication and therapy or medication and just education. And getting it treated should be no problem. It's a well understood medical condition. There are many good treatments, many medications, and many highly effective therapies. You can learn to calm the panic attacks and not let them worry you.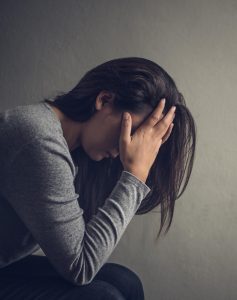 When we talk about depression, we mean the real medical disorder, a serious clinical medical depression. It's a whole different mental state than what we all know as the "Sunday afternoon blues". The good news is that serious depression, even long-standing, treatment-resistant depression, can be treated much more easily and readily these days. We have new tools, better than in the past. But understand that while the medications we have for depression do work, but not all medications for depression work for all depressed people. Some trial and error is needed initially but eventually almost everyone succeeds at getting better.
Attention Deficit Hyperactivity Disorder. It starts in childhood. But it often doesn't stop after childhood or adolescence, lingering on into adult years for most people. A recent finding is that it can vary in severity from time to time, less noticeable at some times but then more severe at other times. Also, as the years go by, it can interfere with life much less during some intervals but then be more intrusive during other stretches of time. The good news is that, if diagnosed and treated correctly, it can provide a person with a great many skills and benefits. ADHD usually responds well to the proper treatment. We describe the several recommended medications and valuable therapies.
Epilepsy, this it, a seizure disorder, is really common. Everyone knows about epilepsy. Physicians know how to treat epilepsy. Though, of course, a specially-trained and experienced neurologist, an epileptologist, is the best in this area. And, it usually responds well to one of the many available effective medical treatments.
Parkinson's is another in this list of brain-based medical conditions. But, good news, a huge amount of Parkinson's disease research has been done and continues. Now there are new and better medications and formulations, and more on the way. Gracious and conscientious famous people have helped to educate the public and have generously funded a lot of new research.
If you have migraines you're lucky to be alive at his particular time in medical history. The past years have been a long-awaited and welcome period for migraine treatment, so you're living during the age of successful modern migraine medications. With our greatly increased understanding of migraines, we've found new ways to design medicines to work better and, in addition to treating a headache, even to prevent migraines.
Ask Us a Question
Send us an email and we can reply by email. Our email address is: Comment@NeuroSciRandD.com
Or, send us a email and if you want we can post your question anonymously along with our reply online in the "Replies to Readers" section under the "Replies, Discussions, and Conversations" button in the menu.
If you ask us to, we can post your name with our reply.
Also, if you subscribe (see above) to our site you'll see a Comment Box at the bottom of each page where you can leave comments or ask questions. If we reply in the Comment Box your question and our answer will be visible to all of our website subscribers. It's sort of a neurology/psychiatry club.
Why Do We All Like Brain-active (Psychoactive) Beverages and Smokes?
Tea, coffee, wine, whiskey, beer. Pick your poison, as they say. Or smokables, cigarettes and marijuana. Each contains specially-shaped plugs looking for a socket, like baseballs heading for a catcher's mitt. And those sockets are on cells in your brain, receptors on neurons. The plugs are psychoactive molecules, caffeine in coffee, theophylline in tea, ethanol in beer, wine, and whiskey, nicotine in cigarettes, and THC in marijuana. You take the molecules into your body they travel in your bloodstream to your brain. There they find their nerve cell receptors, "sockets", into which they plug themselves. And boom, like magic, it feels good.
The human need is comfort.  (See our Old World Cabbage Roll recipe.) 
Helpful links:
ClinicalTrials.gov, National Institutes of Health, US Library of Medicine
NINDS, the National Institute of Neurological Disorders and Stroke
NIH, the National Institute of Mental Health
Centers for Disease Control and Prevention (the CDC)
The added comment below updates a reply to a reader who lives in the Province of British Columbia, Canada.
Mental Health and Addictions – Supports expanding for people in mental-health, substance-use crisis
Monday, July 17, 2023 – People in a mental-health or substance-use crisis will have the support of experts as new mobile, integrated-response teams are coming to nine communities throughout the province.
Mobile Integrated Crisis Response (MICR) Teams (Car Programs) 
To help people in crisis and to free up police resources to focus on crime, the Province is expanding Mobile Integrated Crisis Response (MICR) Teams (also known as Car programs) to Abbotsford, Port Coquitlam/Coquitlam, Burnaby, Chilliwack, Penticton, Vernon, Squamish, Prince Rupert, and the Westshore.
Jennifer Whiteside – Minister of Mental Health and Addictions
"When people are in crisis because of mental-health challenges, we want them met with compassion and appropriate care," said Jennifer Whiteside, Minister of Mental Health and Addictions. "We are expanding crisis-response teams across the province to ensure that at their most vulnerable time, people in distress in our communities receive a health-focused response and connections to the services and supports they need on their pathway to well-being."
Health-Care Professional Paired with a Police Officer
MICR Teams are specialized crisis-response teams that pair a police officer with a health-care professional to respond to mental-health calls made to the police. Teams provide on-site emotional and mental-health assessments, crisis intervention, and referrals to appropriate services in the community. Built on partnerships between municipal police departments or local RCMP detachments and the regional health authorities, these teams help free up police resources to focus on crime.
Mike Farnworth – Minister of Public Safety and Solicitor General
"Our government is taking action on the biggest challenges we face to keep people and communities healthy and thriving," said Mike Farnworth, Minister of Public Safety and Solicitor General. "We have heard from many police departments and health authorities that currently run Mobile Integrated Crisis Response Teams that the programs are extremely helpful – and the demand is growing. Expanding the MICR Teams program will help connect more people in crisis with the appropriate supports and services they need."
British Columbia Committed $3M to Help Fund Implementation 
The MICR Teams are jointly supported by the Ministry of Mental Health and Addictions and the Ministry of Public Safety and Solicitor General. The Province has committed $3 million to help fund their implementation throughout British Columbia. With communities now selected, health authorities and local police will begin planning together to recruit staff and put services in place as quickly as possible.
Part of British Columbia's Safer Communities Action Plan
Expanding MICR Teams is part of the Province's Safer Communities Action Plan, and supports the plan's goal of creating safe, healthy communities for everyone. Enhancing supports for people living with mental-health and addiction challenges is an integral part of A Pathway to Hope, B.C.'s roadmap for building a comprehensive system of mental-health and addiction care for British Columbians.
Quotes:
Maureen Levy, Assistant Commissioner, Lower Mainland District Commander, RCMP –
"Police are responding to an ever-increasing number of calls for service that have a nexus to mental-health-related concerns. This key partnership will enable us to work more collaboratively, effectively and side by side with our health-care professionals to directly support our vulnerable populations, who are facing a mental-health crisis. My motto is: 'We are better when we work together, and everyone matters.' "
Dan Coulter, MLA for Chilliwack –
"Mobile Integrated Crisis Response Teams are a vital resource that will help many people in mental-health and substance-use crisis. Not only that, but these teams will help connect people in crisis to the supports they need to not only survive, but thrive."
Tina Baker, registered psychiatric nurse, Car 67 program –
"These partnerships between nurses and police officers are so beneficial to clients during crises because we get to bring our specialized mental-health assessment skills and knowledge right to them. We can give 100% of our care and attention to the client, knowing that police are there to keep us and clients safe. I am thrilled more communities will soon have this program."
Quick Facts:
In B.C., one in five interactions with police involve someone with a mental-health disorder.
MICR Teams are operating in Kamloops, Kelowna, Prince George, Fort St. John, Richmond, Surrey, Vancouver, North Shore, Nanaimo and Victoria.
Learn More:
To learn about A Pathway to Hope, the B.C. government's vision for mental-health and addictions care in B.C.
https://news.gov.bc.ca/releases/2021MMHA0049-001787
Learn about mental-health and substance-use supports in B.C.
Learn more about ways the Province is making communities safer for everyone.