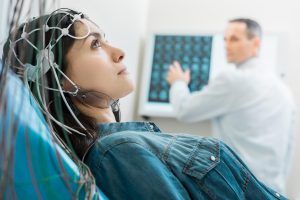 Free Newsletter to Everyone
Sign up for our free newsletter. It's free to everyone. And join as a member for a month. You get access to more. You know you want to.
Just click on one of the links below

to access the medical condition of interest. See our Victim Shaming comments under Depression, Premenstrual Dysphoric Disorder.
Medical Answers and Information
Previous Affiliations of our CEO / Managing Member
Scripps Institutions of Medicine and Science
University of California, San Diego, School of Medicine
AstraZeneca
Indiana University School of Medicine
The Scripps Research Institute
Scripps Clinic
Veterans Administration Medical Center, San Diego
California Clinical Trials
Good Samaritan Medical Center (Banner – University Medical Center Phoenix)
Maricopa County Medical Center (Maricopa Integrated Health System)
Phoenix Indian Medical Center
Scottsdale Memorial Hospital (HonorHealth Scottsdale Osborn Medical Center)
University of Notre Dame
Upsher-Smith Laboratories
(Note: Current and recent consulting relationships are confidential and proprietary to the client company and cannot be disclosed under signed confidentiality agreement contracts.)
Why It Is Important That our Members Support Us
Every website requires funding for support. Each site is funded by advertisers, or by donations/memberships, or by collecting and selling information. A site that is known to be supported by memberships or donations can be unbiased and does not need to collect and sell your personal, private information for support. A site that is supported by ads is fine, though you accept that some of the presented information might be influenced by those funding advertisers. A site with no obvious means of support is the most worrisome. The funds for support have to come from somewhere. There is a chance that a site with no clear support is collecting your private information, your clicks and reads, and selling your information to other organizations.
Unbiased and Independent
We are an unbiased, independent site. We don't have ads. We don't get outside support. Not from any companies. Not from insurance companies. Not from drug companies. Not from the government.
Who Supports Us?
You. Our only support comes from our Paid Members. Join us. We are supported by you, our Readers and Contributors. So, if you haven't joined us yet, join the club now!
Why This Website?
On this website we patient oriented. We describe medical conditions in neurology and psychiatry, that is, neuroscience therapeutic areas, and the medications and treatments for them. We also provide many links to other sites with further information and explanation. There are places to leave comments.
Unique Website
You will find that this is a new and unique kind of website.
Ask a question. We'll answer your question if we can.
Health care providers also find information here and send us questions and notes. We have access to medical and pharmaceutical insider information on today's and tomorrow's medicines.
Helpful links:
ClinicalTrials.gov, National Institutes of Health, U.S. National Library of Medicine
National Institutes of Health, National Institute of Neurological Disorders and Stroke
National Institutes of Health, National Institute of Mental Health
Centers for Disease Control and Prevention (CDC)