Important Legal and Copyright Notices
These important legal and copyright notices and other information contained herein about our company and our website are central to the protection of our readers, our company, and our employees. We are an ethical limited liability company providing useful information and a monitored discussion forum. We operate within the restrictions and permissions regarding public websites, factual information, and interesting areas of medical and scientific information in the neurosciences.
Please read these notices. They Are Important.
Legal Statements
The Neuroscience Research and Development Consultancy, LLC, (NeuroSci R&D Consultancy, LLC) company website is an information and monitored discussion site. Its topics are several specific medical conditions within the neuroscience therapeutic areas, namely, clinical disorders within neurology and psychiatry. Discussions and information on current approved medications and treatments and on medications and treatments still in the research stages of development are posted.
Disclaimer Limiting Medical Professional Liability
The information and opinions expressed on this Internet site are solely for general information and discussion purposes and in no way constitute general medical care, advice, or treatment recommendations, or individual or personal medical care information, advice, or treatment recommendations for anyone. The authors do not knowingly provide specific and personal medical care or medical care advice or information. The authors of this site make no warranties, express or implied, with respect to any possible interpretations that this information might have use in your specific medical needs, disorders, or conditions. Any persons proposing to use information from this site for a medical care or medical care information purpose must rely on discussion with their own personal physician. That personal physician's recommendations and advice must stand as the sole authority on their medical care plan. Said personal physician shall be solely responsible for the decision on suitability of any information herein for any medically-related care or advice.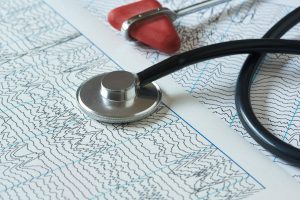 Only Your Personal In-Person Physician is Your Physician
A physician, your physician, is the professional medical individual who knows you as a patient or client, who sees you in person or via visual telemedicine, who knows your medical history and medical condition, and is aware of your prescriptions and over-the-counter medication regimen. No distant and anonymous website or newsletter information, completely blind to you as a patient or client, has valid standing in such situations and circumstances.
Our Material is Strictly Copyright Protected
All material on this site is protected by copyright, and we take ownership of copyright seriously. We have a strict policy to protect our ownership of content displayed on this site and on all subdomains, subdirectories, meta tags, etc. The material on this site may only be used as afforded by the Fair Use legal doctrine, as stated, "To promote the progress of science and useful arts, by securing for limited times to authors and inventors the exclusive right to their respective writings and discoveries." (U.S. Const. Art. I, § 8, cl. 8). We will protect our copyright to the fullest extent of the law.
We Respect Others' Copyright Ownership
When we use others' work on this site we take care to attribute the work to the originator. If you believe that your work and/or intellectual property has been posted on this site in a manner that infringes on your copyright, please let us know. Before contacting us please ensure that you are, indeed, the lawful copyright owner or have the right to the copyright. Direct all information and inquiries concerning these matters to the managing member of our company (managing.member@neuroscirandd.com), who then will further provide said information and inquires to our attorneys.
Specifically, please provide:
(1) An electronic or physical signature of the person authorized to act on the behalf of the owner of the copyright of interest.
(2) A description of the copyrighted work that you claim has been infringed upon.
(3) A direct link to, or a full description of, the location of the infringing material on our site or hosted subdomain.
(4) Your name, physical address, telephone number, and email address.
(5) A statement by you that you have a good-faith belief that the disputed use is not authorized by the copyright owner, its agent, or the law.
(6) A statement by you, made under penalty of perjury, that the above information in your notice is accurate and that you are the copyright owner or authorized to act on the copyright owner's behalf.