Replies to Readers' Questions, Comments, and Critiques
Our Employees' "Watercooler" Conversations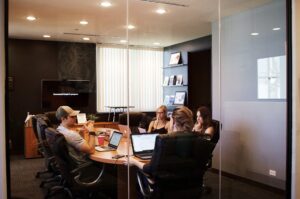 Listening to and Talking with People – It's What We Do
Hello. In 1972 a famous psychiatrist, Eric Berne, published a book entitled, What do you say after you say hello? (It was actually published two years after his death, which shows how famous he was!) That's where everyone starts. Hello. It's what comes next that makes (or fails to make) a relationship. And so we say hello to you, our reader, and everything in this section, and I guess everything on our website, is what follows from us. So it's up to you to decide if anything comes from you. All our lives are based on people listening to and talking with people, so for us this website is a conversation.
Welcome to the Neuroscience Research and Development Consultancy website. If you would like more information about any of the topics we cover on our site, or if you have a question. a comment, or a critique, please send it to us at: Comment@NeuroSciRandD.com
Our Readers Are Just the Best
We get lots of comments and questions from you, and a few critiques, too. Usually you ask that your emails and inquiries be kept private. You don't want your name up in lights anywhere. You just have a question and would like an answer. If you ask us for such privacy, we honor your request and never identify you. If your question is especially good and the answer would help many others, we might use your question, completely anonymously, as a topic on the site or in our free monthly Newsletter.
Sometimes You Feel That You're Easily Identifiable
It comes up rarely, but on occasion we get a question from you and you fear that just the way your question is stated, just your question's content, could give away who you are to your family and friends. So, when you request it of us, we just write back to you and answer your question. We then never post anything from you anywhere.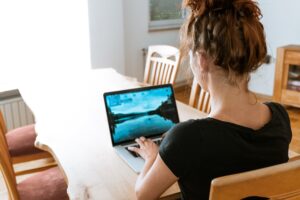 Usually You Just Want To Stay Anonymous But You're OK with Us Using Your Topic
Usually your feel it's okay post your question and answer on the site or in our free monthly Newsletter if we do so anonymously.
One of our Newark (NJ) Readers Asked:
You Bennys make things way too complicated. Why not just anonymous everybody?
There are readers of our website, or any website, that come up with questions, comments, improvement suggestions, or criticisms that are really insightful. And it's not unusual for a bright, clever person to want to get credit for their remarkably helpful comments. We have no desire to deny anyone their glory or to try to steal a great idea and falsely leave the impression that it was our idea. So if someone says we don't need to keep their name private, we're happy to put their name out there. (We left the comment just as the reader sent it. We had to look up "Benny". According to Wikipedia, "Benny is a pejorative term used by year-round residents of the Jersey Shore to describe stereotypically rude, flashy, loud tourists from North Jersey and New York."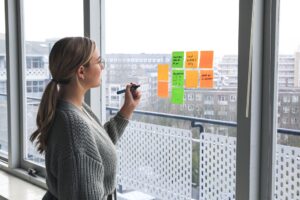 We Enjoy the Questions
And so these conversations with each and all of you enrich us. As you send us questions, comments, critiques, and complaints, we reply. And, there are occasional complaints. No one is perfect, and we're far from error-free. Plus, not everyone agrees with us. We value critical comments and complaints. We believe in and we support that an exchange of different viewpoints informs, educates, and helps everyone.
The "Replies to Readers" Part of Replies, Discussions, and Conversations
Any of you can send us a note with your views on just about anything. See the page Contact Us for four ways to reach us.
If you send us an email you can request that we keep your name confidential or that we can mention your name when we post a reply.
If you are a paid subscriber and post a comment your comment will automatically appear with your name as author of the comment
Those of you who sign up as a paid subscriber are able to see special Subscriber-Only pages. Also, you will have access to a Comment Box at the bottom of every page. You can add your comments and see comments placed there by other subscribers. The cost to subscribe is small, and you can subscribe a month at a time. That said, subscribing for three months is a better deal.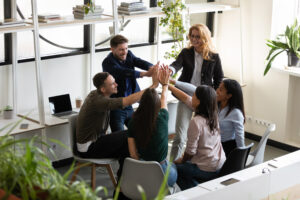 Those "Watercooler" Conversations
With the pandemic over, people are slowly drifting back to the office. The breakroom or lunch room is typically an informal social center. Some offices do still have an actual watercooler. These natural gathering spots are where people can talk about what's happening outside and inside the company. And some of these off-the-cuff revelations are interesting. So, we write them up and post them here under the Conversations part of the Replies, Discussions, and Conversations page. Sometimes one of us might post an article here on a topic because we like the topic even though it didn't really start as breakroom gossip.