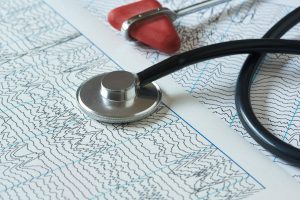 Origin Story – About This Website – About Us
About this website – about us. The website began as an advertising and information outreach for our company, the Neuroscience Research and Development Consultancy. There's no particular mystery here. The company is hired by biotechnical and pharmaceutical companies to advise them on their research in neuroscience areas of medicine. "Development" simply refers to finding a molecule or a small biologic entity that might be a good medication some day and developing it into a real medicine for people available in your pharmacy. We can also help companies with finding good molecules or biologics to develop.
The Situation Morphed and the Company and the Website Sort of Went Their Separate Ways
The Neuroscience Research and Development Consultancy was founded in 2015 based on decades of academic research, pharmaceutical research, and medical practice. The people in the Consultancy were well known to companies around the United States and around the world. After a few years we realized that we were not getting any new clients through the website. New work came to us directly or by word of mouth recommendation. So the decision was made to discontinue the website or maybe just have a few pages to keep an online presence.
The Populist Vote Outcry – Don't Kill the Site, Repurpose It!
"The principals", if you'll pardon the term, were surprised with what happened next. There was a revolt, well, sort of a general revolt, with vocal people that didn't want the website to go away. They thought that it had always been way too science-y, formal and stiff, and that it ought to be kept alive but made friendlier, for people. A lot of people want to know about medicine, and about medical conditions like schizophrenia and Alzheimer's. Many people do, after all, send in questions though the site, and we have our experts give us the answers to send back to them. "Let's make that more available, not less available." "Management", you know, those guys, weren't immediately totally opposed to the idea, but they did have to think about it for a while.
And So It Was Done – Kept Alive by Popular Demand
So, there you have it. We stopped talking about alpha-4-beta-2 nicotinic receptor pharmacology and started talking about more understandable topics, like why schizophrenia happens and when in the history of the world did it start. Why can't we cure Alzheimer's and multiple sclerosis and when will we be able to? Is there a good medication for autism? (No, there's not.) So now everyone is happy. The site is still there and gives the consulting company a presence online. The "people-helping-people" people can write up interesting descriptions of the medical conditions and answer questions submitted online. And if you're a people-helper, nothing makes you happier than helping people.
But Hey, What About the Subscription Fees?
The new version of the website wasn't just a few pages to keep an online presence for the consultancy. It's expanded to almost 200 pages and is still growing. "Geez Louise!", the top guys said, "There are a lot of people-hours going into this thing and it's costing us a lot. We don't need all this just for an online ad to show that we're still here!" So, it was back to the meeting room and bargaining table. And the big guys and the people-helpers struck a deal. Half the site, give or take, would be free. That free half would be general medical information anybody could get for free on many sites. But if a staff member had to go consult with one of our experts to write a page, that would just be available for certain site-supporting insiders. And thus, "subscribers" were invented for the site.
Well, Okay, Maybe (see the ambivalence here?). But, Why Would Anyone Subscribe?
There are fans of the site who like to be supportive. At times they use the site as a sort of forum or conversation. Other times it's a two-way conversation when someone sends us a question and we answer it, or sends us a comment and requests a reply. And that forum model can be a reality. There's a comment box at the bottom of each page where comments can be posted and answered for all to read, but only if you're a subscriber. The conversations usually are about the topics in the various pages, medical information on conditions in the neuroscience therapeutic areas of neurology and psychiatry. Sometimes they're just chit-chat, sometimes friendly, sometimes disagreeing, and always interesting.
Did Something Go Wrong?
One subscriber complained that there weren't many comments on the site. Why not? Well, as the page Reader's Comments explains, when someone is talking about their disorders and diseases, they might not want their name on the site. And when you join as a subscriber and post a question or comment, your name is there. But if you send us a question by email and say not to use your name, we can keep it confidential. (Not medical HIPAA compliant, you understand, but confidential.) We might even turn your question and our answer into a new page, and, of course, not mention your name. (Unless you ask us to. We're happy to make you a little famous if you want.)
About This Website – About Us – Unbiased and Independent
Our website does have a big advantage that most other websites do not. We don't take ads. We got started with the help of the Neuroscience Research and Development Consultancy, so we didn't need ads. No pop-up little boxes. No jumping monkeys or dancing cartoon women. And there is no need for ads for the Consultancy. It doesn't need any. That's why it almost killed the site. So, no advertisements, no bias. We provide correct, truthful, and reputable information with no commercial bias on these medical conditions, disorders, and diseases. Thus, the site is unbiased and independent. Not only do we not have ads, we don't take outside support from any companies, and this includes insurance companies and drug companies. Nor do we accept any government support. We owe no one an undeserved good word because they gave us money.
So Then Who Supports the Site, Keeps it Alive?
Mostly any of you generous enough to subscribe. Our main support comes from our subscribers. So join us!
(Though to be honest and transparent here, we still hold a dear place in the hearts of the experts in the Neuroscience Consultancy. If our expenses go too high in a month and the subscriptions aren't enough, they'll help us. As any tightrope walker knows, it's comforting to have a safety net.)
The NeuroSci R&D Website is a Living, Growing Site
We keep researching and writing. We write new pages, revise existing pages, and at times take down obsolete pages. And between support from subscribers and the Consultancy, we see no end in sight. We keep the website a living, responsive site, ever changing to meet the desires of its readership and subscribers.
Organization Ownership by the NeuroSci R&D Consultancy, LLC
As we implied above, the Neuroscience Research and Development Consultancy (NeuroSci R&D Consultancy, LLC) retains its ownership of the site and, if and as needed, they give us some funds to keep us going. At lunch time we sit around and talk about hoping that at some point the site will become fully self-supporting with paid subscribers, but we shall see. The COVID-19 pandemic hasn't helped the situation.
We're Proud to Say the Consultancy is an Ethical Company
It is well known that a firm's ethics and culture flow from the company's highest executives. And though this website is not just a set of image pages for the Consultancy, they still own it and at times help support it. So, their integrity is relevant. With this in mind, for leadership we look to Dr. Darko, our Chief Executive Officer and Managing Member, and a "Thought Leader" (good grief we hate that term) in his field. For now you'll have to take our word for it. He's one of the good guys.
Here's a Brief Bio of our CEO/Managing Member
Denis F. Darko, M.D., is a Fellow of the American College of Physicians and a Distinguished Life Fellow of the American Psychiatric Association. He is the Chief Executive Officer and Managing Member of the Neuroscience Research and Development Consultancy (NeuroSci R&D Consultancy, LLC), in San Rafael, CA. The NeuroSci R&D Consultancy provides consultation and guidance to pharmaceutical companies and biotechnical startups in all stages of pharmaceutical discovery and development in the neurosciences. Consultation provided ranges from Target Identification, Lead Identification, and Lead Optimization in Pharmaceutical Chemistry, through to Development-for-Launch, the actual product Launch, and post-marketing safety monitoring.
More Bio (Historical) of our CEO/Managing Member
Previously Dr. Darko was Senior Director and Head of the Clinical Research Department at Upsher-Smith Laboratories, Inc., in Maple Grove, MN; Executive Director of Global Clinical Neuroscience (across Discovery and Development) at AstraZeneca Pharmaceuticals in Wilmington, DE and Södertälje, Sweden; Vice President and Medical Director of the Phase I Unit, California Clinical Trials, in Beverly Hills, CA; Head of the Neuroimmunology Laboratory at The Scripps Research Institute in the Dept. of Neuropharmacology in La Jolla, CA; and Associate Professor at the University of California, San Diego, School of Medicine in La Jolla CA. His private medical practice was in Scottsdale, AZ. Dr. Darko earned his medical degree at the Indiana University School of Medicine and his bachelor of science in physics from the University of Notre Dame in South Bend, IN.
Link to Dr. Darko's LinkedIn Page
https://www.linkedin.com/in/denis-darko-7190209/
So, There You Have It. Aren't We Great?
That's what we're about. We would value your comments. As we said above, this is a living, responsive site, ever changing to meet the needs of its subscribers and readership.
Mail to Comment@NeuroSciRandD.com