Purpose
This website provides medical information on conditions in the neuroscience therapeutic areas of neurology and psychiatry. The authors' intentions are to provide correct, truthful, and reputable information on these medical conditions, disorders, and diseases.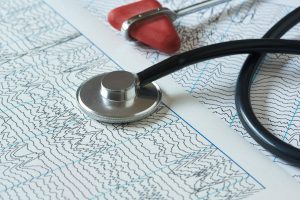 Unbiased and Independent
We are an unbiased, independent site. We don't have ads. We don't get outside support. Not from any companies. Not from insurance companies. Not from drug companies. Not from the government. We are beholden to nobody.
Who Supports Us?
You. Our only support comes from our paid members. Join us. We are supported by you, our readers and contributors.
How It Started
The NeuroSci R&D Consultancy website was begun in the spring of 2015 as the website for the consulting firm. For the next three years it functioned in this capacity. The topics were arranged by mechanism of action, such as neuronal nicotinic receptors or kappa-opioid receptor antagonists. The mechanism of action was then tied back to the disorder to be treated by this mechanism, such as tau vaccine for Alzheimer's dementia or positive allosteric modulators at the GABAA receptor for post-partum depression.
Changing Requests
Over time many requests were received for information about neurological and psychiatric conditions and disorders and their treatment. Many people who came to the site by chance were hoping for medical information and were dismayed that the site was so technical. There was clearly mounting interest in such a public information site. We at the NeuroSci R&D Consultancy undertook many internal discussions about fulfilling this need.
The Website Revision
The decision was finalized in the spring of 2018. We moved to dedicate the site to this new purpose. The design and information technology team worked out the plan and logistics, a new website host was chosen, and the writing team began on new material for the new site. In the summer of 2018 the new website was formally launched.
A Living, Changing Site
The new writing and existing page revisions continue, and will continue. The site is a live, responsive site, ever changing to meet the needs of its members and readership.
Organization Ownership
The NeuroSci R&D Consultancy, LLC, company retains its ownership of the site. It is well known that a firm's ethics and culture flow from the company's highest executives. With this in mind, for leadership we look to Dr. Darko, our Chief Executive Officer and Managing Member, and a Thought Leader in this field. For now you'll have to take or word for it. He's a good guy.
Brief Bio of our CEO
Denis F. Darko, M.D., is a Fellow of the American College of Physicians and a Distinguished Life Fellow of the American Psychiatric Association. He s the Chief Executive Officer and Managing Member of the NeuroSci R&D Consultancy, LLC, in San Rafael, California. The NeuroSci R&D Consultancy provides consultation and guidance to pharmaceutical companies and biotechnical startups in all stages of pharmaceutical discovery and development in the neurosciences. Consultation provided ranges from Target Identification, Lead Identification, and Lead Optimization in Pharmaceutical Chemistry, through to Development for Launch, Launch, and post-marketing safety monitoring. Previously he was Senior Director and Head of the Clinical Research Department at Upsher-Smith Laboratories, Inc. in Maple Grove, MN; Executive Director of Global Clinical Neuroscience (across Discovery and Development) at AstraZeneca Pharmaceuticals in Wilmington, DE and Södertälje, Sweden; Vice President and Medical Director of the Phase I Unit, California Clinical Trials, in Beverley Hills, CA; Head of the Neuroimmunology Laboratory at The Scripps Research Institute in the Dept. of Neuropharmacology in La Jolla, CA; and Associate Professor at the University of California, San Diego, School of Medicine in La Jolla CA. Dr. Darko earned his medical degree at the Indiana University School of Medicine and a bachelor of science in physics from the University of Notre Dame in South Bend, Indiana.
The CEO's Qualifications (or, Why would anyone listen to him?)
Dr. Darko is a Thought Leader in his field. He has first-hand, hands-on experience in academic, university-based research; in medical research in a large, private research institute; in the solo, private practice of medicine; in a large private medical group practice; in the VA medical care system; in a large public university medical practice group; in a phase I, First-Time-in-Human clinical research unit; in research in a major global pharmaceutical company; and in research a small privately-owned pharmaceutical company.
He has evaluated over 2000 compound opportunities in neuroscience therapeutic areas in the past 16 years. These 2000 compounds were small molecule and biologics being developed for launch in hundreds of companies.
In industry he has worked with Commercial, Business Development, Regulatory, Legal, and other function areas outside R&D in compound development and Business Cases for licensing. He has led many due diligence teams at on-site inspections of companies offering compounds for licensing. Further, he has had formal training in pharmaceutical due diligence and has designed and led due diligence training for compound evaluation teams.
His experience in geographic diversity includes working globally across North America, Europe, and Asia-Pacific in these neuroscience therapeutic areas of pharmaceutical discovery and development.
Link to Dr. Darko's LinkedIn Page:
https://www.linkedin.com/in/denis-darko-7190209/
So, There You Have It
That's what we are about. We would value your comments if you would be willing to offer them. As noted above, this is a live, responsive site, ever changing to meet the needs of its members and readership.
Mail to Comment@NeuroSciRandD.com