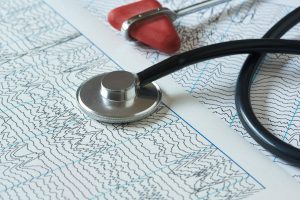 Origin Story – About This Website – About Us

Here's the story about this website – about us. This website began as an information and advertising outreach for our company, the Neuroscience Research and Development Consultancy. As you might expect, the company does neuroscience research and development consulting. We consult with biotechs and pharmaceutical companies on discovering new molecules and developing new medications. After a few years we realized our clients and their competitors knew us well such that we no longer needed the website.
Repurpose Rather Than Kill the Site
The plan was to close down the site since we no longer needed it to further the Neuroscience Research and Development Consultancy enterprise. Then an idea arose.  Keep it going and convert it to a patient information site in the areas we know well.
About Subscription Fees
Without value to the Consultancy it became a needless expense. We wanted the site to at least support itself. On the other hand we wanted to extend it as a help to patients and families. We came up with the two-tiered system. Much of the site would be free and open to all, while reserving some pages for paid subscribers.
Why Would Anyone Subscribe?
We have come to see the site as a conversation. Sometimes it's a one-way conversation when people come, read, and go. Other times it's a two-way conversation when someone sends us a question and we answer it, or sends us a comment and requests a reply. But, even better, among those who subscribe it becomes a forum or blog because subscribing makes visible and gives access to a comment box at the bottom of each page where comments can be posted and answered for all to read. The conversations usually are about the topics in the various pages, medical information on conditions in the neuroscience therapeutic areas of neurology and psychiatry. Sometimes they're just chit-chat, sometimes friendly, sometimes disagreements, and always interesting.
About This Website – About Us – Unbiased and Independent
There is an advantage over other sites that might appear to be similar. We provide correct, truthful, and reputable information with no commercial bias on these medical conditions, disorders, and diseases. Thus, the site is unbiased and independent. We don't have ads. We don't take outside support from any companies, and this includes insurance companies and drug companies. Nor do we accept any government support. We owe no one an undeserved good word because they gave us money.
Who Supports Us?
You. Our only support comes from our subscribers. Join us! (Though we do need to give some credit to the NeuroSci company who picks up the bulk of the monthly tab.)
A Living, Changing Site
The new writing and existing page revisions continue, and will continue. The site is a living, responsive site, ever changing to meet the needs of its members and readership.
Organization Ownership
As we said above, the Neuroscience Research and Development Consultancy (NeuroSci R&D Consultancy, LLC) retains its ownership of the site and their funding keeps it going. It's still hoped that at some point the site will become fully self-supporting with paid memberships, but we shall see.
An Ethical Company
It is well known that a firm's ethics and culture flow from the company's highest executives. And though this website is not really "the Consultancy's" anymore, since they still own it their integrity is still relevant. With this in mind, for leadership we look to Dr. Darko, our Chief Executive Officer and Managing Member, and a Thought Leader in this field. For now you'll have to take our word for it. He's one of "the good guys".
Brief Bio of our CEO/Managing Member

Denis F. Darko, M.D., is a Fellow of the American College of Physicians and a Distinguished Life Fellow of the American Psychiatric Association. He is the Chief Executive Officer and Managing Member of the Neuroscience Research and Development Consultancy (NeuroSci R&D Consultancy, LLC), in San Rafael, CA. The NeuroSci R&D Consultancy provides consultation and guidance to pharmaceutical companies and biotechnical startups in all stages of pharmaceutical discovery and development in the neurosciences. Consultation provided ranges from Target Identification, Lead Identification, and Lead Optimization in Pharmaceutical Chemistry, through to Development for Launch, Launch, and post-marketing safety monitoring.
More Bio of our CEO/Managing Member
Previously he was Senior Director and Head of the Clinical Research Department at Upsher-Smith Laboratories, Inc. in Maple Grove, MN; Executive Director of Global Clinical Neuroscience (across Discovery and Development) at AstraZeneca Pharmaceuticals in Wilmington, DE and Södertälje, Sweden; Vice President and Medical Director of the Phase I Unit, California Clinical Trials, in Beverly Hills, CA; Head of the Neuroimmunology Laboratory at The Scripps Research Institute in the Dept. of Neuropharmacology in La Jolla, CA; and Associate Professor at the University of California, San Diego, School of Medicine in La Jolla CA. Dr. Darko earned his medical degree at the Indiana University School of Medicine and a bachelor of science in physics from the University of Notre Dame in South Bend, IN.
Link to Dr. Darko's LinkedIn Page
https://www.linkedin.com/in/denis-darko-7190209/
So, There You Have It
That's what we are about. We would value your comments if you would be willing to offer them. As noted above, this is a living, responsive site, ever changing to meet the needs of its members and readership.
Mail to Comment@NeuroSciRandD.com