Welcome to the Neuroscience Research and Development Consultancy website. Have a question or a comment? Send it to us at: Comment@NeuroSciRandD.com 
Privacy Policy – Neuroscience Research and Development Consultancy, LLC
This privacy policy describes how the Neuroscience Research and Development Consultancy, LLC (also called NRDC, "nerdsy", and NeuroSci R&D Consultancy, LLC) uses and protects any information that you give us. We are committed to ensuring that your privacy is protected. If you provide us with personal information through our WordPress-hosted site, you can be assured that it will be used only in accordance with this privacy statement.
A Reader Asked: So, how do I know all this stuff is true?
We're not sure if this is an easy question or a difficult question. The simple answer is yes, it's true. But, you asked, how do I know this is true? Our content management host is WordPress.org. That is, our website, https://www.neuroscirandd.com, sits on the web services site of WordPress.org. WordPress is used worldwide by over 60 million people and it has the reputation of being a trusted web host. Here is the link to the WordPress.org Privacy Policy. WordPress.org is one of the most popular content management system solutions in use. It's used by over 40% of the top 10 million websites as of October 2021. And, WordPress has a five star privacy rating from the Electronic Frontier Foundation. But, reader, you are right to be skeptical. To the extent that you can trust anything on the Internet, you can trust WordPress.org and the Neuroscience Research and Development Consultancy, LLC. But, nothing is perfect, infallible, or invulnerable.
I. Who We Are
The Neuroscience Research and Development Consultancy, LLC, is a medical information company providing intelligence for physicians, patients, and the general public covering specific medical conditions. The conditions covered are those for which neuroscience is the scientific and medical basis, conditions which lie in the practice areas of neurology and psychiatry.  The specific medical conditions are:
attention deficit hyperactivity disorder
Alzheimer's disease
autism and autism spectrum disorder
bipolar disorder
depression
epilepsy
migraine
multiple sclerosis
panic disorder
Parkinson's disease
post-traumatic stress disorder
schizophrenia
stroke
Our website address is: https://www.neuroscirandd.com  The website is hosted by content management system WordPress.org. The Consultancy was formed in 2015 as a pharmaceutical neuroscience-oriented discovery and development consulting firm.
II. What Personal Data We Collect and Why We Collect It
Even if you have given us your contact information, you have the right at any time to stop us from contacting you.
Comments and Contact Forms
When site visitors leave comments on the site, or complete contact forms, we collect the data shown in the comments or contact forms. To help with spam detection, WordPress.org, the content management system host, (but not the NRDC, LLC) collects the site visitor's Internet Protocol (IP) address and browser User Agent string. The browser User Agent string is a self-identifying User-Agent HTTP header that identifies the browser, its version number, and its host operating system. While the data collected by WordPress.org could possibly contain personally-identifying information, WordPress.org does not use the IP addresses to identify its visitors and does not disclose such information unless legally required to do so.
Media
This media paragraph is about information of yours that might be personal that we don't want to collect. If you upload images to the website you should understand that many images have embedded location data included. This data is called exchangeable image file format (Exif) data and can include global positioning satellite (GPS) information. We recommend to you that you remove this embedded location data before uploading images because skilled visitors to the website could potentially download and extract such location data from such images on the website.
Cookies
A cookie is a string of information that a website stores on a site visitor's computer, and that the visitor's browser provides to the website each time the visitor returns.
You are able to opt-in or opt-out of cookies. If you leave a comment on our site you may opt-in to saving your name, email address, and the website webpage in cookies. It is the intent of WordPress.org that these are for your convenience so that you don't have to fill in your details again when you leave another comment. If you opt-in and don't op-out, these cookies will last for one year.
If you have an account and you log in to our site, we will set a temporary cookie to determine if your browser accepts cookies. This cookie contains no personal data and is discarded, that is, disappears, when you close your browser.
When you log in, we will also set up several cookies to save your login information and your screen display choices. Login cookies last for two days, and screen options cookies last for a year. If you select "Remember Me", your login will persist for two weeks. If you log out of your account, the login cookies will be removed.
III. Other Websites Contacted Through Our Site
Embedded content from other websites
Pages and articles on this site might include embedded content such as images, digital audio, or videos. If the embedded content is from other websites, the content behaves in the exact same way as if the you had visited that other website.
So, these websites might collect data about you, use cookies, embed additional third-party tracking, and/or monitor your interaction with that embedded content, including tracing your interaction with the embedded content if you have an account and are logged in to that website. When you are on that website WordPress and the Neuroscience Research and Development Consultancy, LLC, have no control over the other site's actions.
Third Party Links
Our website may contain links to other websites provided by third parties that are not under our control. When following a link and providing information to a third-party website, please be aware that we are not able to be responsible for the data provided to that third party. This privacy policy only applies to the Neuroscience Research and Development Consultancy, LLC, site hosted by our content management system WordPress.org, so when you visit other websites, even when you arrive at that website by clicking on a link posted on WordPress.org, you should read their own privacy policies.
IV. Your Data Safety and Control
With Whom We Share Your Data
We do not release, sell, or lease your personal information to any third parties unless we have your express permission to do so. If we are required by law to release your personal information to a law enforcement agency that has jurisdiction over us, we will have to comply.
How long we retain your data  
If you leave a comment, the comment and its metadata are retained indefinitely. This is so we can recognize and approve any follow-up comments automatically instead of holding them in a moderation queue.
For users that register on our website we also store the personal information they provide in their user profile. All users can see, edit, or delete their own personal information at any time (except they cannot change their username). WordPress website administrators can also see and edit that information.
V. Your Rights Over Your Data
You have certain and specific rights under current data protection laws in relation to the personal information about you that we hold.
If you have an account on this site, or have left comments, you can request a copy of the personal data we hold about you, including any data you have provided to us. You can also request that we erase any personal data about you that we hold. This does not include any data we are obliged to keep for administrative, legal, or security purposes.
Additional specific rights that you have are:
You may ask that we update the personal information about you that we hold, or you may independently correct such personal information that you think is incorrect or incomplete.
You may ask that we delete from our live systems personal information about you that we hold.
You may ask that we restrict the way in which we use such personal information.
You may object to our processing of your personal information.
You may withdraw your consent to our processing of your personal information, to the extent such processing is based on consent and consent is the only permissible basis for processing.
Where we send your data
Visitor comments may be checked through an automated spam detection service.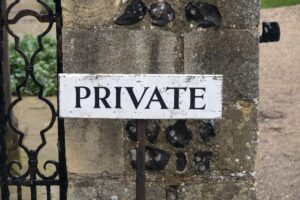 VI. Privacy Policy Changes
Although most changes are likely to be minor, the Neuroscience Research and Development Consultancy, LLC, and WordPress.org may change this Privacy Policy from time to time at our sole discretion. Thus, we encourage visitors frequently to check this page for any Privacy Policy changes. Your continued use of this site after any change in this Privacy Policy will constitute your acceptance of such change.
© 2015 – 2022 Neuroscience Research and Development Consultancy, LLC